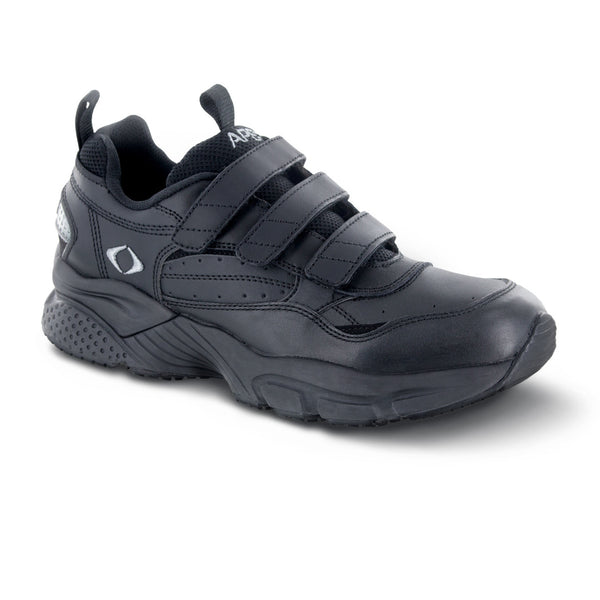 Apex shoes are are made for control and stability. This model X903MW11 has 3 velcro straps.  They are slip-resistant and have removable insoles. 
This X-Last style orthopedic shoe is recommended for those with arthritis, diabetic feet and plantar fasciitis.
We have discontinued shoes in our practice, but have this brand new pair in our inventory.  
Black
Size 11 - Wide