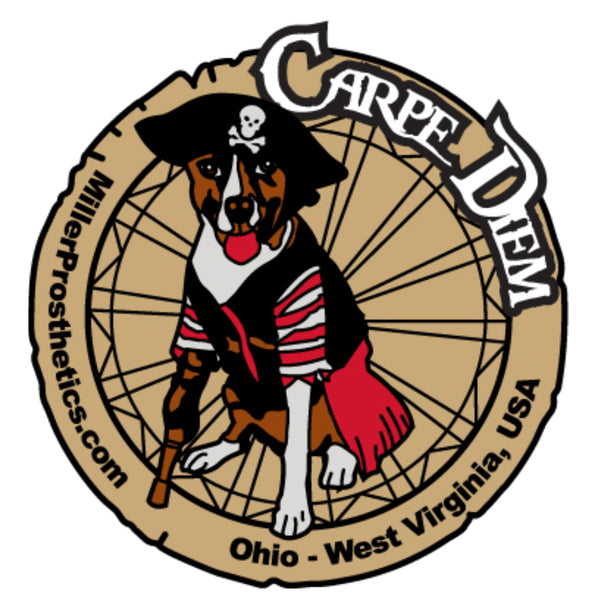 Add an extra smile to your day with Keating Pins!  Keating is our favorite 3-legged pirate therapy dog who wears a prosthetic leg.  You can find him in real life at our office!
This hand-painted textured pin measures 1 1/4" in diameter. 
Add a Keating Pin to your order and give to your favorite child - be sure you have enough to go around.  Kids love pins, and they'll love Keating even more!
Keating was named after the character that Robin Williams played in "The Dead Poet Society", Professor Keating.  In the movie, Professor Keating encouraged his students to "Seize the Day".  Carpe Diem is a Latin phrase for "Seize the Day".
Keating pins were made to take to the 2016 Paralympic Games in Rio, where owners Mark and Nancy Miller volunteered.  Pins are enthusiastically exchanged between athletes, volunteers and spectators.  This design is also available in stickers and coasters.