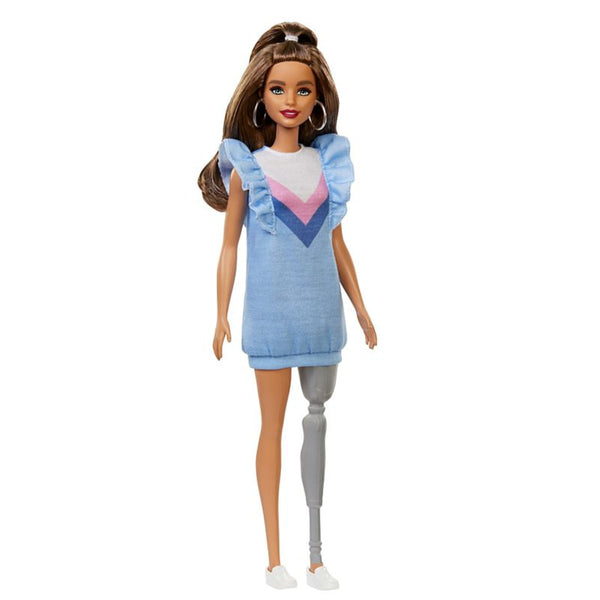 When a child can relate to limb loss and prosthetics through a non-human interface, it helps them relate to their own exposure to amputations.  This Barbie® is ideal not only for someone with limb loss or limb difference, but also for those children exposed to a family member or friend in that situation.
This doll is 12" high and wears an above knee prosthesis on her left leg.  The artificial limb is removable simply by pulling it off and can be easily put back on by lining it up and pushing it back on.  The shape of the socket and leg is true to form, but the knee does not bend.
This Barbie can stand on her own and is wearing a blue dress and white shoes.