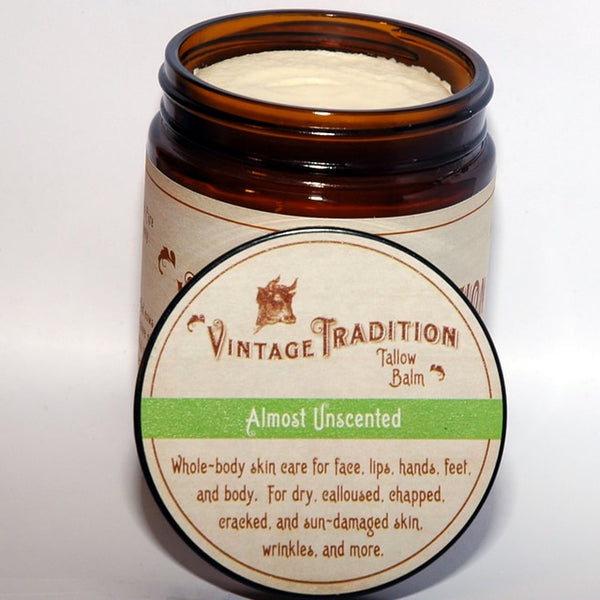 This natural balm can be applied to your entire residual limb before putting on your liner.  We have found that many elite athletes with limb loss use this product as a dry lubricant and it also helps with sweating.
The balm can also be used on sore spots and dry skin and helps with overall comfort.
Ingredients:
Tallow from 100% grass-fed cows
Cold-pressed extra virgin olive oil
Therapeutic-grade essential oils: cedarwood, lavender
Almost Unscented Tallow Balm has a very mild scent that disappears quickly.  It has essential oils that support overall skin health and are gentle enough to use with babies.  
The tallow balm is a whole-body natural skin care for face, lips, hands, feet and body.  

Soft, spreadable and easy to use
A little goes a long way, so a jar lasts a surprisingly long time
Does not look or feel greasy - it is readily absorbed into skin
Store at room temperature.  Keep tightly capped.
Chemical-free and GMO-free